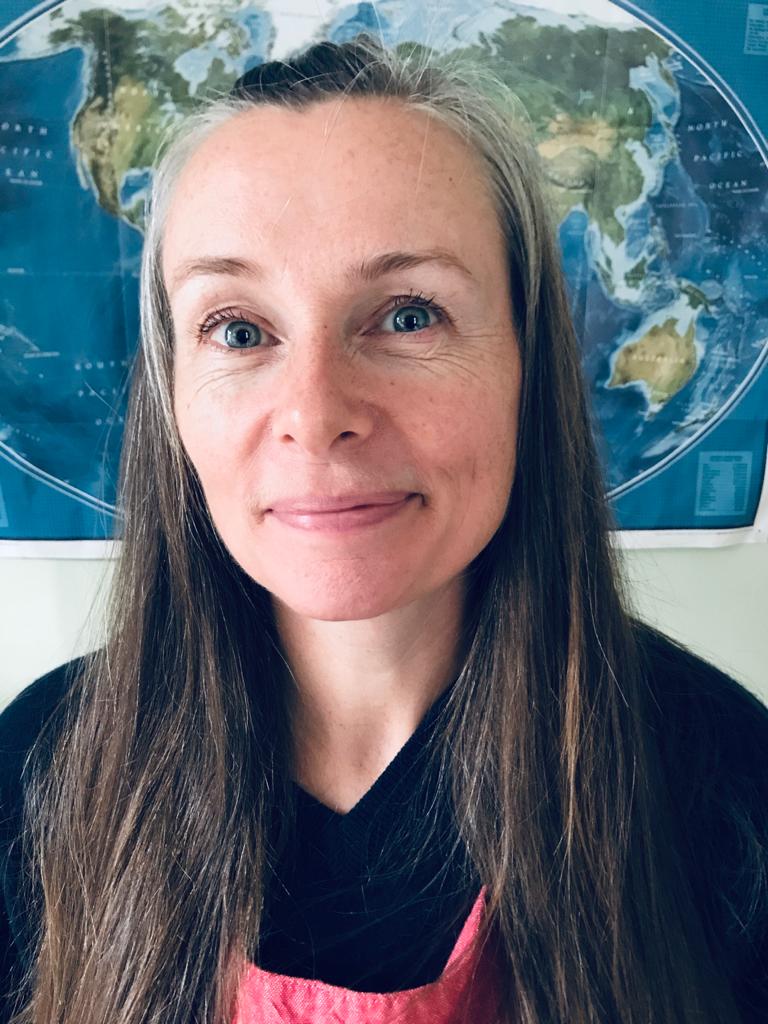 I applied for an Iolanthe Midwifery Trust award in January 2020 to highlight the importance of a human rights-based approach to maternity care. I was inspired by the UK Charity Birthrights' report, entitled Holding it all together (June 2019), which found that the rights of childbearing women with multiple disadvantages have not always been upheld in the UK.
I wanted to commission Birthrights to create a bespoke training day for my midwifery colleagues where we could create interactive and lively discussions from different perspectives related to complex issues such as mental capacity, refusal of treatment or conscientious objection within a maternity setting. What was also very important to me was to include obstetricians, anaesthetists and student midwives so this new knowledge could be disseminated widely within our multi-disciplinary team. 
At the time I was working in two different areas: as a delivery suite co-ordinator at St. Mary's hospital Manchester and as a Midwifery Teaching Fellow at Manchester University. I am passionate about human rights within global healthcare and have volunteered as a midwife in Uganda, Nepal and Madagascar as well as a refugee camp in Greece.
I believe that it is essential to foster a culture where human rights are considered in all decisions relating to maternity services to truly engage with women for personalised, trauma-free care. My intention, with the Iolanthe Trust award was to offer participants the opportunity to engage with the language of human rights law and to explore the obligations we have within the maternity services in the UK.
Maria Booker and Simon Mehigan from Birthrights created an inclusive bespoke training day on 15th October 2021, which introduced us to Human Rights law and related it to maternity care through real scenarios and personal experiences.
The value of the study day was demonstrated through the resoundingly positive feedback from all participants, who rated it as 'excellent', with some people expressing how the course should be mandatory.
Comments included: 
'Really interesting and interactive - great opportunities for discussion and reflection. Should be compulsory for midwives and doctors, especially language around consent/informed choice as I have worked with many people whose awareness of this could use a lot of work.'
'[I learnt] what I can do to advocate for informed choice and consent e.g. in "out-of-guidelines" birth plans, how to have a Montgomery style conversation and facilitate positive experiences for women.'
And in response to the question: "What three actions will you take away from today?" 

'1. Listening to what matters most to women
2. That the woman is the final decision maker in her care
3. Being an advocate for womens rights and choices'
Hopefully this answer demonstrates the links between what we do as midwives in relation to the Nursing and Midwifery Council Code and Human Rights law which puts women at the centre of care and improves the experience for those at any stage of the childbirth continuum.
Facilitating the study day was complex due to the restrictions related to Covid-19 and trying to release people from work to attend as all areas were very short staffed. My colleague RM Derin Webb was supportive in encouraging me to persevere and lending her time to help with communications and facilitating on the day. I also want to thank Esme Booth – deputy Head of Midwifery and Gemma Armitage – Matron for Intrapartum Care for being so supportive at every step. It is a testament to our service that they understood the importance of this study day and helped me to make it so successful. (Pic: Simon & Maria from Birthrights, Liz & Derin)