In December 2018, the Trustees of the Iolanthe Midwifery Trust announced two new awards named after Dora Opoku OBE, for students and midwives from Black, Asian and other ethnic communities.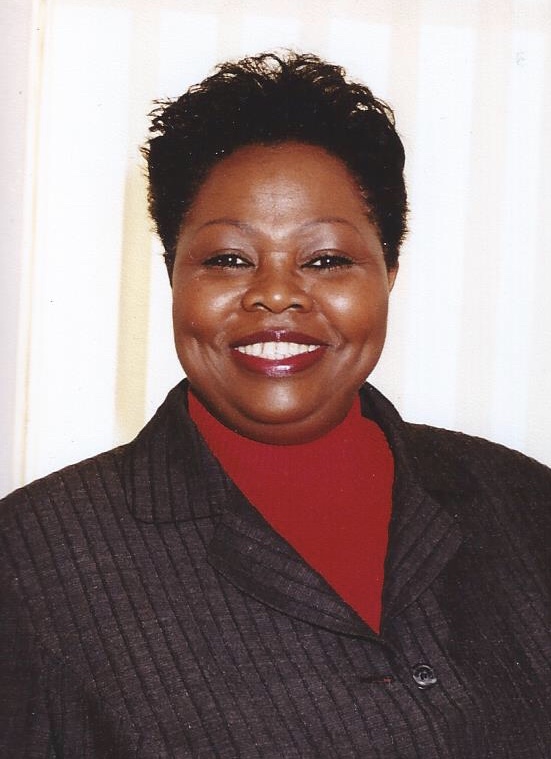 Dora Opoku was a midwife and educationist, born in Ghana in 1948 and who sadly died in 2010 at the age of 62.  She played a significant role in the development of midwifery education in London.
Dora trained as a nurse in Dundee (1967-70), and as a midwife at the Southern General hospital, Glasgow (1970-71). She worked as a midwife at St Thomas's Hospital in London was then appointed as Head of Midwifery Education at the Royal London Hospital in 1984, based in Tower Hamlets, an area of social deprivation and multi-ethnic communities.
She had a strong interest in ethics and gained an MA in Medical Ethics and Law at King's College London in 1991. Then in 1995 she became Head of the Department of Midwifery and Child Health at City, University of London where she stayed until her retirement.
During her time there she established its reputation for providing high quality education. She became Chair of the East London and The City Research Ethics Committee, and was highly regarded internationally for her knowledge about research governance.
In 2004 she was awarded an OBE and was made a Fellow of the Royal College of Midwives in 2010, shortly before her death.
Dora was an enthusiastic midwife and educator, who recognised the importance of midwifery education not just for students but also for qualified midwives. She was devoted to her students, but also spent time encouraging those they worked with to learn and progress so that they could be effective mentors to students. She inspired midwives to gain Masters qualifications and to take on research projects to improve the care of women.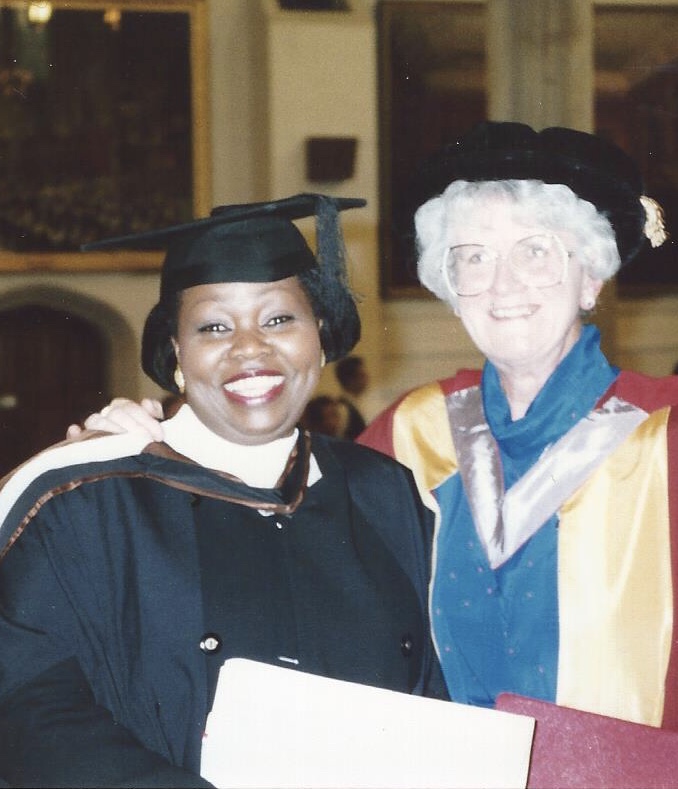 Dora was also passionate about ensuring that women got the care they needed, however complex their needs. She helped to develop maternity services to support the needs of the local population, including marginalised groups such as the Bengali community in Tower Hamlets. She established a training programme for Bengali-speaking maternity aid workers to extend their skills to help with taking booking histories and providing antenatal and postnatal support alongside midwives. This enabled non-English speaking pregnant women to develop relationships of trust with someone speaking their own language, extending into the postnatal period.
Dora worked within the midwifery profession for over 40 years and was respected and admired by all who worked with her.
The Trustees of Iolanthe Midwifery Trust are most grateful to Dora's family for allowing the new awards to be named after her, the Dora Opoku Midwives Award and the Dora Opoku Student Award
Dora's passion for education for both students and midwives, and her achievements as a midwifery leader fit well with the aim of encouraging Black and Brown students and midwives to apply for funding from Iolanthe for self development, training, research or for improving local services.
Our Dora Opoku Midwives Award Winners:
2022 - Jaspreet Garcha, who will use her Award to provide diversity training for her colleagues at University Hospitals Coventry and Warwickshire.
2021 -  Kulwant Kaur (Kelly) Shari, a midwife at University Hospital Southampton NHS Foundation Trust, who will use her award to study for a Diagnostic Assessment and Decision Making (DADM) CPD qualification at the University of Southampton, working towards a Post Graduate Certificate in Advanced Health Assessment and Prescribing.
2020 - Radica Hardyal, studying at the University of Hertfordshire, who is undertaking research into Midwives' Role in Severe Maternal Morbidity: the views of women, birth partners and midwives.
2019 - Sarah Esegbona-Adeigbe, studying at the University of Hertfordshire, who is undertaking a qualitative study of the perceptions of migrant Nigerian mothers and midwives of cultural competency in antenatal care. 
Our Dora Opoku Student Award Winners:
2022 - Jacana Bresson, a student at King's College London, who will fund Romanian language antenatal education in partnership with her placement hospital, Lewisham & Greenwich NHS Trust
2021 -  Rio Cole, who will attend a Breastfeeding London course. Rio is a student at the University of Hertfordshire.
2020 - Gloria Owolabi-Agbongbon, studying at Edinburgh Napier University, who travelled to Mexico for her 3rd year elective midwifery placement.
2019 - Trisania Bailey, studying at the University of Southampton, who undertook a midwifery elective placement in Ghana.