Trisania is our first Dora Opoku Student Award winner. This is an award for students from Black, Asian or other ethnic communities, named in honour of Ghanaian educationalist Dora Opoku.
I was so overjoyed when I received an email stating that I was selected for the Iolanthe Dora Opoku Student Award.  I was aware that funding would be highly competitive amongst student midwives.
When I was informed about our elective placement, I knew that I wanted to complete this in a developing country. However, I knew this would prove to be challenging or near impossible on a student budget.  With the kind support of funding by the Iolanthe Trust, I spent two amazing and insightful weeks carrying out my placement in a quiet village of Western Ghana. Funding also allowed me to cover the cost of flights, accommodation transport, and pay the organisation that facilitated the trip.
Over my two weeks elective placement I was able to explore how culture affects communication and gain a basic understanding of how local staff cope with a lack of resources whilst supporting women through pregnancy and childbirth.
I have also learnt effective skills in how to overcome cultural barriers when caring for women and their families, who are not UK nationals, develop an understanding of woman's experience of maternity care in a developing country and compare this to those experiences of women in the NHS maternity services. I was also able to compare and contrast the demographics, statistics, and policy of maternal outcomes in the UK to Ghana.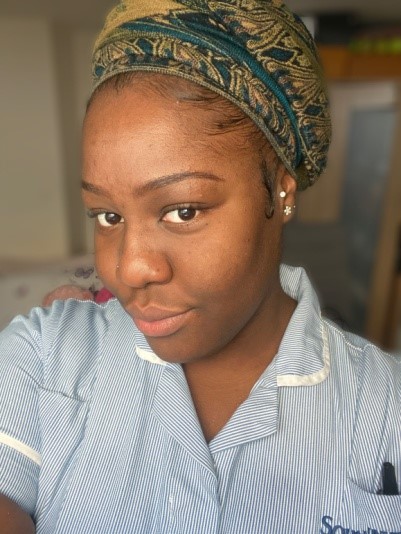 During my first week of placement, I spent the majority of my time participating in and also observing intrapartum and postnatal care. The most memorable part of my first week of placement was witnessing the lack of support given to labouring women. Women labouring often go through this experience without a birthing partner (although in some cases aunties and mothers were present) while midwives observed maternal behaviour from a distance. This is in contrast to the UK, where one-to-one care is given throughout and having a birth partner is encouraged.  However, due to the lack of resources within this hospital, they are unable to facilitate the support these women require. Women and the fetus were not monitored during labour, in comparison to the UK where monitoring of mother and fetus is carried out regularly. I was also stunned to have learnt that women were not offered pain relief due to the cost involved. Women also had to facilitate their own essentials, such as; inco sheets, antiseptic, food, and drink, as these were not provided by the hospital this for them.
I am forever grateful to the Iolanthe Trust for allowing me to have this experience in a developing country. Thank you so much once again.