Joyce Adu-Amankwah, specialist midwife for haemoglobinopathies, received funding for a post-qualification module to update her training.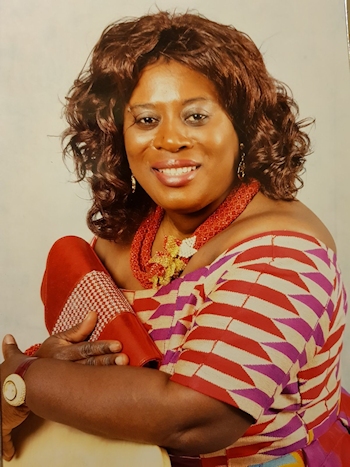 It was a privilege and a huge benefit to be accepted for the Iolanthe Midwives Award in 2019. My current role is a specialist midwife, providing antenatal care for pregnant women with haemoglobinopathy disease, and offering counselling and further screening for couples who are at risk of having a baby affected by major haemoglobinopathies. The support from The Iolanthe Midwifery Trust was a huge breakthrough in supporting my knowledge and understanding of the disease.
Haemoglobinopathies are complex genetic blood disorders (diseases of the red blood cell). Most people affected by haemoglobinopathies are of African, Caribbean and Asian origin, but both the sickle cell and thalassaemia genes are found in most ethnic groups. Sickle cell disease is said to affect about 12,500 to 15,000 people in the UK.
Pregnant women who are affected by sickle cell disease are at risk of pre-eclampsia, inter-uterine growth restriction (IUGR), stillbirth, preterm deliveries, increased risk of caesarean sections and maternal death. This means that specialist knowledge and understanding is required in providing antenatal care.
Since 2015, I have been providing antenatal care for pregnant women who have haemaglobinopathies. In order to continue my role and provide women with quality care, I registered for a haemoglobinopathy course in 2016 to update my knowledge, but due to lack of funding I had to defer the course. I was then accepted for the Advancing Client-Centred Care course in 2019, but again there was no funding. A practice support midwife recommended The Iolanthe Midwifery Trust and I submitted my application for funding. It meant so much to receive this award.
The Iolanthe Midwifery Trust paid for my tuition and this helped me to complete the post-qualification study module on Advancing Client-Centred Care for haemoglobinopathies. The knowledge gained from the course has helped me to educate other members of staff about the conditions, and I have a passion to raise awareness about haemoglobinopathies for the safe care of women with haemoglobinopathy conditions and their families.
Thank you Iolanthe Midwifery Trust.