Jackie's award enabled her to create and pre-test a survey into the impact of different working practices on midwives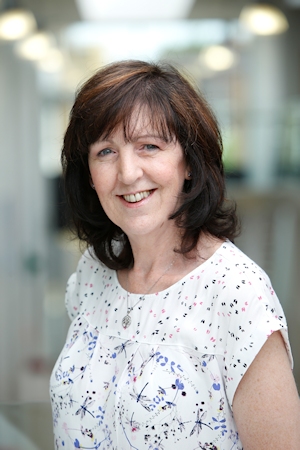 Each year the NHS Staff surveys indicate high levels of work-related stress within midwives and recent research has revealed that many midwives are experiencing burnout, but what we do not know is how much of this, if any, is due to how midwives are expected to work. As part of a PhD research project, I wanted to understand how a range of different working practices, such as 12-hour shifts, missed rest breaks, not finishing on time or short inter-shift recovery times, may affect midwives' emotional wellbeing and subsequently their ability to provide safe and effective care.
An online UK national survey of midwives was developed to help answer these questions, but as the survey was unique in design, I needed to pre-test this survey to ensure the content was appropriate prior to launch.
I was also aware that midwives across the UK may be scheduled to work in different ways, so the survey needed to 'fit' all types of working patterns. Cognitive interviews are specifically designed to pre-test surveys as they focus on identifying any 'hidden' problems, such as missing response categories and whether recall periods or wording are appropriate.
The Iolanthe Midwives Award enabled me to purchase equipment and cover travelling expenses to conduct cognitive interviews across the UK.
Following a very successful call for participants on social media sites, I was able to recruit 24 midwives from across the UK and travel to Scotland, Northern Ireland, Wales and across all regions of England.
The interviews were enlightening and revealed that there is no standard way of working for midwives across the UK, with different shift lengths in operation; some midwives work short shifts but some work shift lengths in excess of 13 hours, and the number of rest breaks in a shift vary, from one to three (if midwives are able to take them). The survey also needed to build response options for factors midwives feel have a negative impact on care or are associated with job satisfaction or work-related stress. Reasons for missed rest breaks, not finishing on time and reasons why they might think about leaving were also included. The variety of responses enabled me to build and adapt the survey to best meet the different ways of working and to cover the aspects midwives felt most positively or negatively impacted on the way they worked. The survey was modified twice as a result of the feedback from the interviews and is now being prepared for launch.
The inclusion of a pre-testing phase was essential in understanding the issues midwives are facing in the workplace, but this would not have been possible without the funding. The research aims to provide evidence of those midwives who may be at increased risk of adverse outcomes so strategies can be put in place to support them and their ability to safely deliver care to women and their babies.