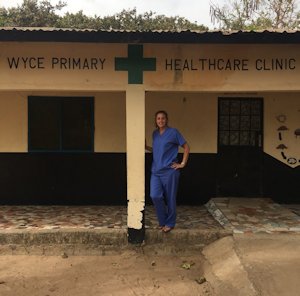 From the start of my midwifery training I knew I wanted to spend part of my elective placement in a less developed country to improve my practice and experience maternity care in a different setting.  With the money kindly awarded by the Iolanthe Trust and combined with my own fundraising, I was able to complete a once in a lifetime two week placement in a rural village in The Gambia with a charity called WYCE (Wonder Years Centre of Excellence) The money I received helped towards my flights and accommodation, transport to visit other local health centres and also enabled me to take medical resources with me, including, stethoscopes, pinnards, sterile gloves and clothing for newborns. These were greatly appreciated by the nurse at the local health centre.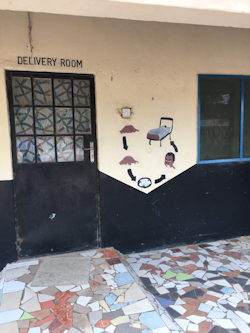 During my two weeks I spent the majority of my time working alongside the nurse at the village health centre which is the primary health clinic and maternity unit for the community. I was surprised to see there were more drugs available at the health centre than I had expected. However it was also a lot more medicalised looking. Family planning seemed to be a common attendance at the centre and from talking to the nurse I soon realised the midwifery training in The Gambia is similar to how it is in the UK, they even have OSCE exams! The nurse also had a copy of the Prompt handbook (Practical Obstetric Multi-Professional Training) which covers obstetric emergencies however, interestingly they do not class breech deliveries as an emergency. I was also lucky enough to spend some time visiting the health centre in the next village, the town's hospital and the capital city's hospital. The town hospital was very busy and had different wards instead of just one room which was seen in the village health centres; the women attended here for scans during pregnancy. The hospital in Banjul (the capital city) was the first that looked like a typical hospital that we have in the UK, with long corridors and spread over 3 levels. However, the maternity unit here was for emergencies only and also had the only special care baby unit in the country.
Spending two weeks visiting The Gambia made me appreciate the resources we have readily available in UK. On the other hand it taught me to not rely only on advanced technology but to use my knowledge of the physiology behind emergencies.
Learning firsthand about the culture has been something I have been able to put into practice working within a London hospital with a large multicultural population. Thank you to the Iolanthe Trust for giving me the opportunity to gain the experiences I did.