As a Teenage Pregnancy Midwife (TPM), I look after a varied population of young parents, the majority being from a lower socio-economic background. Many of them are smokers and I often find that our young mothers are not well-informed on dangers of smoking on their baby as well as topics such as healthy eating and exercise in pregnancy, ways to bond with their unborn baby and fetal brain development.
Pregnancy is the time of great changes for the parents. Ensuring good health of the mother and baby during pregnancy can be fundamental to the child's future. Antenatal education is the crucial time to engage and guide expectant parents to introduce positive changes in their lifestyle in preparation for the arrival of their newborn. This is especially important when pregnancy is unplanned.
I felt it was my responsibility as the Teenage Pregnancy Midwife to devise a way to equip our young parents with this necessary information.
I knew it was going to be challenging particularly as resources at my Trust at the time were very limited; new equipment was needed to make antenatal classes enjoyable and interesting whilst educational. With no spare funding available I was encouraged by my team leader to apply for an Iolanthe Midwives Award – and I am so glad I did as I was awarded the funds to buy the necessary resources to set up the classes.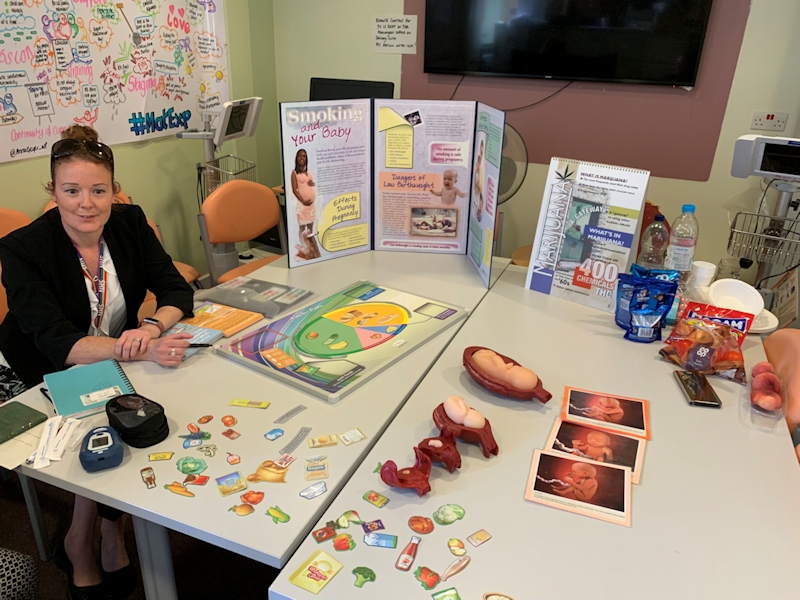 With the help of my colleague whom I share the caseload with, we chose teaching aids that were visually stimulating and easy to understand. The content was designed to attract and engage the teenagers through active participation and to hold their attention.
We designed a 'rolling program' for all young prospective parents booked for maternity care at our Trust to attend classes from as early as 10 weeks of pregnancy right through to the postnatal period where they are invited to come along with their newborn baby. There is a total of five classes and each session is planned to include content that is the most relevant to the participants attending, according to their gestation e.g. promoting healthy eating and exercise is covered in session one at the start of their pregnancy.
After six months of classes, we can say they have been incredibly well received by our young parents so far and we have been given very positive feedback.
I am so pleased to have won this award. I truly do believe the enhanced antenatal classes will not only improve the lives of our young mothers and their babies but also their experiences throughout pregnancy and ultimately reduce inequalities.
After all, the ethos of the team I work for – 'Best Beginnings Midwifery Team' is ensuring our most vulnerable parents achieve a positive experience on their journey into parenthood and are given opportunities to reach their full potential when bringing their baby into the world! I am forever grateful to Iolanthe for the award and what it has helped us to achieve so far.