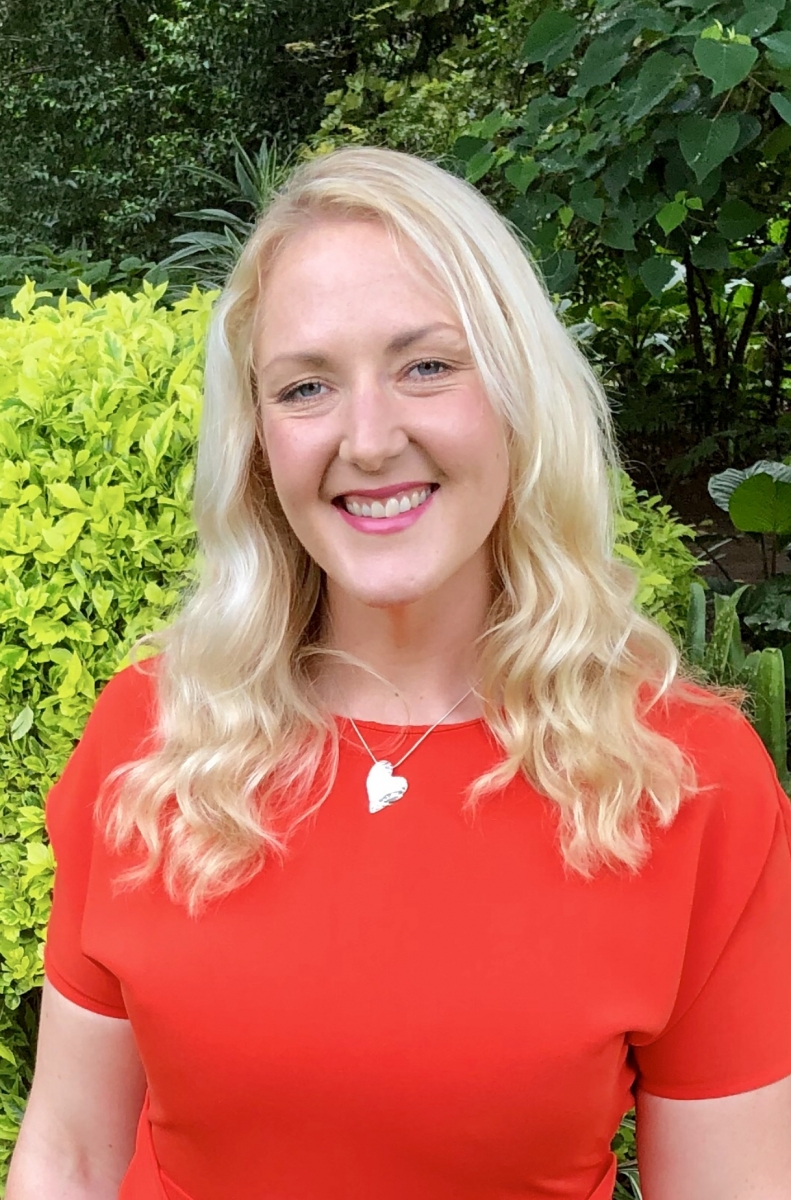 Global health is an area I have always been extremely passionate about throughout my nursing and midwifery career. Setting up Wales's first Female Genital Mutilation (FGM) care service with the aid of an Iolanthe Jean Davies Award is one such initiative I have been involved in.
Addressing the cultural practice of FGM and the significant health impact that it has for both young girls and women is a key area of care provision. Prior to being granted the Iolanthe Award, females left with both the physical and psychological scars of FGM had no access to specialist services across Wales. As a result, some women travelled as far as London to access holistic specialist treatment and support.
Receiving the Jean Davies Award has enabled the eradication of a postcode lottery of care system and helped facilitate the launch of Wales's first Midwifery Led Specialist FGM Clinic.
Based at Cardiff & Vale University Hospital of Wales, the Women's Wellbeing Clinic opened in May 2018 and has enabled the implementation of a seamless pathway in accessing specialist care and advice for all women affected by FGM.
To know that the clinic has already supported a number of women through specialist advice and care treatment is priceless and for that I am eternally grateful.
It is hoped that the clinic will continue to be a trailblazer for best practice across Wales and it is with the greatest thanks to Iolanthe for enabling the launch of this clinic after years of campaigning.
To also have been granted the Ann Stewart Award - Commitment to Midwifery has truly been an honour and I can't thank the Trust enough. I was so overwhelmed to receive both these awards especially as it's for a role that I am so passionate about. When I think about what motivates me as a midwife or inspires me, for me it's my personal core values of wanting to ensure that each woman and her family receives the highest standard of care which is fair, equal and woman centred; regardless of race, ethnicity, or dialect. I believe if I can help make a small difference to one woman's life or support several families through difficult times this is what makes it all worthwhile, especially at such a vulnerable and transformational time in women's lives.
I would just like to offer my thanks once again on behalf of myself and Cardiff & Vale UHB, none of this would have been possible without the support and commitment from Iolanthe Trust to see this project implemented.
More about the clinic:
The launch of the service has enabled the delivery of equitable service provision for all women at risk and provided a safe space for women to access any specialist support, management and advice.This has provided opportunities to seek specialist physical, psychosexual & psychosocial support. This work has been a collaborative response across organisational boundaries and has been achieved with the wider multidisciplinary team commitment to ensure the needs of women and their children are best safeguarded.
The Women's Wellbeing Clinic is staffed exclusively by females and held weekly within South Wales. Ongoing work to seek feedback from women accessing the service is continually explored and captured as a means to ensure the service delivered is shaped by women's needs and expectations. The clinic is available for anyone affected by FGM or seeking advice around FGM and women can self-refer into the clinic. Any child cases that are referred are seen within a separate clinic, which lies adjacent to the specialist FGM service and facilitated by the UHB's Designated Child Health Consultant Paediatricians.
The vision of the service is to ensure that all females impacted by the physical and psychological trauma of FGM are empowered to access culturally sensitive and individualised care management, support and advice. The clinic continues in its commitment to educate members of the community about the harmful effects of FGM and prevent the ongoing suffering associated with the practice. The clinic works within National Guidelines and Clinical Standards for Specialist FGM Services, facilitating both the physical and psychosocial elements of care. This includes access to psychosexual counselling, interpretation services, as well as community advocacy support. Women's wider health needs are also addressed, including an opportunity to access cervical screening, breast screening and contraceptive advice.