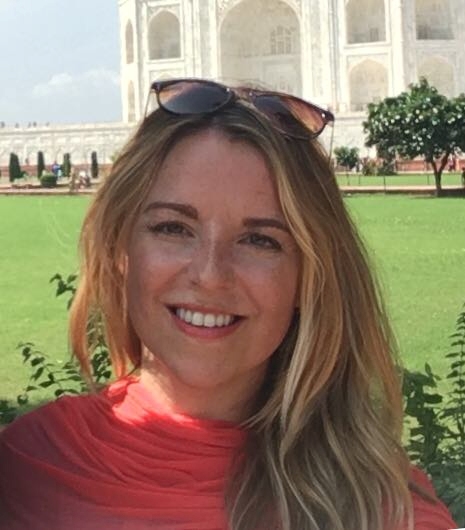 I can recall the moment I received notification of the successful outcome of my Iolanthe application: I jumped up and down with excitement! I never thought I would be successful given how competitive the award is.  I also realised this would turn an aspiration into reality; the award enabled me to afford the cost of an experience of a lifetime, which as a student midwife were not otherwise within reach.  
India is a country that has always captivated me and when researching maternal health facts my interest was furthered.  I discovered that India's maternal mortality rate accounts for 25% of total global maternal deaths, and that with skilled healthcare professionals such as midwives these deaths are often preventable.  A consultant obstetrician based in Kerela, who practised in the UK for many years, explained that midwifery was once an established profession in India but is now obsolete. As a champion of the midwifery role he facilitated my placement, aiming to raise awareness and the profile of midwifery.
Throughout South India I observed and learnt that social, religious, cultural, political and economic factors ultimately determined each woman and their family's experience of maternity care and outcomes.  My comprehensive itinerary enabled me to experience the differing models of care in India; from the affluent few who could afford private healthcare to government hospitals which served the many but where the lack of resources and training was evident.
Maternal healthcare - both private and government - is highly medicalised and some of what I saw was far removed from the holistic, compassionate, woman-centred practice that I know. 
However, I was fortunate to spend time at a first-of-its-kind project, where local government has launched a Diploma in Midwifery for nurses, to encourage normal deliveries and reduce Caesarean sections. UNICEF and the exemplary Fernandez hospital who have informally trained midwives for several years are executing this programme. 
Spending time with the trained and student midwives was a wonderful and insightful experience.  We shared skills, stories, fears and hopes.  I learnt much about the cultural norms of Indian people from multiple faiths, for example the relevance of the sex of their child, the role of the extended family, practices surrounding birth, and increasing my cultural competence which will benefit my future practice in the UK. 
I also participated in routine midwifery-led antenatal exercise sessions, simple stretching and strengthening movements to prepare women's bodies for birth.  This is something I feel is lacking in the UK which has inspired me to take up a course in pregnancy exercise to offer to women at home.  Mobility and positions in birth, breech birth workshops, mindful use of resources and cost savings are just some of the other many elements I was able to observe and learn from.  I am now in the process of setting up an established annual placement for future students with Fernandez hospital and have eagerly agreed to return when qualified.  
Without the financial help of the Iolanthe Midwifery Trust this life-changing experience would not have been possible. My gratitude is boundless.