Lydia travelled to New Zealand to observe continuity of midwifery on her elective placement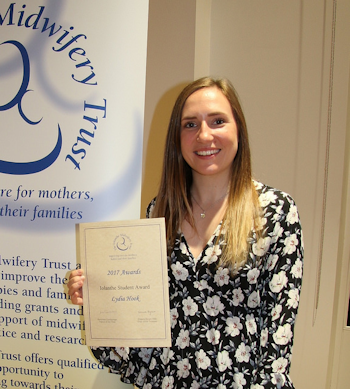 When I was thinking about what I would like to get out of my elective placement I realised that I wanted to observe outstanding care of women and babies. I feel like I know what 'bad practice and poor care' are but there are so many variants of good care. Whilst I am still discovering what sort of midwife I am becoming, I believe it is imperative to piece together all the small things that midwives can provide for women
New Zealand stood out to me as a place that I could gain experience having read about how midwives work there so I arranged a placement with Warkworth Birthing Centre. The continuity of care they provide for women is unrivalled by any I have seen in in the UK.
There are no time limits on appointments or the number of appointments for that matter; the woman simply receives the level of care she requires or desires.
The bond that is made between woman and midwife is inspiring and it lasts a great deal longer than the span of a pregnancy. The midwife makes an impact on the entire family thus playing a huge public health role. I witnessed midwives discussing diet, relationships, sexual health and abuse, drug abuse and mental health openly and frankly with women in their care without hesitation or fear of causing offence simply because they truly know the women and understand their boundaries.
This is something we all know we should be doing but after this experience I have realised that we cushion some of our questions and I myself often shy away from talking about certain personal issues because I fear I will either cause offence or not know what to do with the response. The experience taught me that in most cases if the midwife is open to asking these questions and discussing difficult topics the woman feels comfortable answering them; if we ourselves cannot talk to women with transparency we cannot expect it of them.
Another aspect of care I gained respect for is the level of normality that midwives facilitate during labour. I grew more accustomed to the 'watch and wait' way in which they practice; minimal intervention and interruption. I also found it so enlightening that the birth centre in which I spent most of my placement avoids asking women if they require pain relief in labour.
They educate women in the antenatal period as to what pain relief is available and are honest about what labour is like. Then, if the woman is in need of analgesia she knows what to ask for. The midwives say this empowers women to ask when they need it, not just to accept it when they are offered it. This reinstates the fact that the midwife believes in the strength of the woman and does not make her think that she is struggling by offering her relief from the contractions.
I could have read about this in a text book or journal article instead of travelling to the other side of the world but nothing enriches your learning like lived experience which is why this was so important for me.
I cannot thank the Iolanthe Midwifery Trust enough for the student award; without it my placement would have not been possible. Not only did they help to fund my elective abroad but attending the award ceremony made me realise that being a midwife makes you a part of such a wonderful community of people who pioneer amazing ways in which to help women and their families. That is such a humbling feeling. I know that the whole experience has improved my understanding of what true midwifery is and has already impacted on my practice and will continue to do so.