Kerry used her Iolanthe Midwives Award to organise a conference on Birth Trauma and to fund places for students.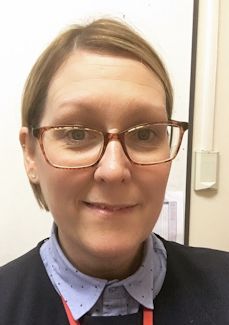 For most women birth is a joyous occasion. However there are others who find it a traumatic experience, leaving them with an intense fear which does not fade with time. A difficult or traumatic birth experience can leave women with a sense of shame, loss of control and helplessness which can have lasting impact on their daily lives. Although some women come to terms with a traumatic birth experience, others may go on to develop conditions such as postnatal depression, post-traumatic stress disorder and, or tocophobia. Birth trauma is not an exclusive phenomenon, as women's partners can also experience its lasting effects.
Maternity and Perinatal Mental Health Services at Aneurin Bevan University Health Board have been undertaking a joint project to prevent, detect and treat women who experience birth trauma. A significant part of this plan has been to raise staff awareness about this problem. The award money from the Iolanthe Midwifery Trust allowed us to put on a multidisciplinary conference on 23rd November 2017 for 120 delegates and offer 16 fully-funded places for student midwives.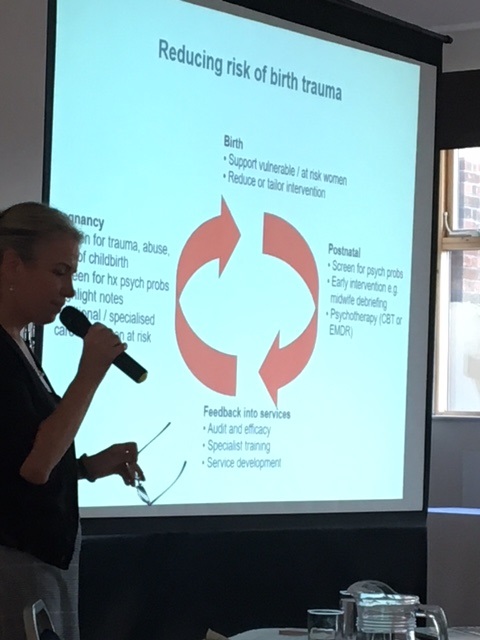 The conference attracted delegates and speakers from all over the UK, with a wide-variety of professions attending. These included: doulas, obstetricians, midwives, nursery nurses and practitioners from public and mental health services. The delegates listened in awe of Prof. Susan Ayers from City University of London who spoke about her extensive body of work on this subject; quantifying the prevalence of birth trauma and offering advice on its prevention. Johanna Rhys-Davies from Birthrights UK reminded everyone about a woman's legal right to a safe and satisfying birth. Dr's Sarah Douglass and Catherine Bradfield gave a presentation on working with women who have birth trauma and effective treatments for this condition. They discussed the benefits of Eye Movement Desensitisation and Reprocessing (EMDR). Their presentation culminated with a film of a woman who had accessed their therapeutic services. The woman explained how she was so traumatised by her birth that she could not even contemplate entering the hospital again; however ongoing support and EMDR had not only helped her overcome these feelings but supported her to a point whereby she was able to plan another pregnancy. The benefits of trauma-focused therapies was emphasised further by Alex Heath who talked about rewind therapy.
As well as presentations from experts, feedback from Aneurin Bevan University Health Board service users featured throughout the day. Women's stories were shared between sessions and the day culminated with a Schwartz Round whereby a small panel and the delegates present talked about things that made a difference to their own birth experiences. This was an incredibly honest and emotive discussion that evaluated really well. Overall conference feedback was incredibly positive. Most delegates asked if we would repeat the conference again in 2018 (we are thinking about it!).
The take-away message from our day was that if we want to prevent birth trauma, meaningful support throughout the childbirth period is pivotal. We must be prepared to have challenging conversations within our organisations about the type of care that women and their families need and deserve.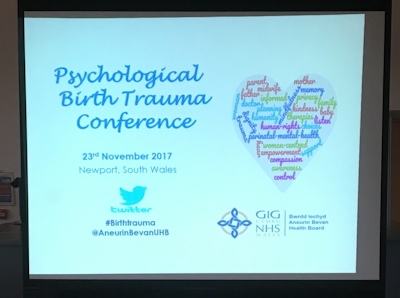 'Menus' of care must become a thing of the past, moving to a point whereby all women can plan for the type of birth that they want. All care given should be compassionate and respectful. As even with the most complex births, small acts of kindness make a difference and can mitigate some elements of birth trauma. However, even with these things in place some women will become traumatised by their births. The feelings that rise from this must be sensitively acknowledged by health professions, referring to perinatal mental health services for advice and treatment as required.
I was and remain absolutely delighted to receive this award. The Iolanthe Midwifery Trust are a fantastic organisation with a reputation of funding really meaningful projects which promote optimal care for women and their families.
Being recognised by the trust has felt like an endorsement to our team; making us even more committed to improving care for women during and after birth. I actively encourage other midwives to apply, as the money and prestige that this grant provides can really further your endeavours.