Mary, now a consultant midwife, received a Midwifery Research Fellowship in 2006 to enable her to complete her PhD, and later served as an Iolanthe Midwife Trustee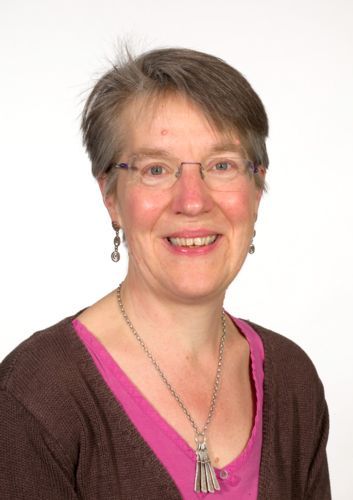 I began my PhD part-time in September 2001, while I was teaching midwifery at the University of the West of England (UWE) in Bristol. All PhD students comment that it is hard to balance the demands of reading, studying and research that are required at this level alongside any other aspects of daily life, whether that is work, family or social activities. This balancing act becomes harder as time continues. Friends and colleagues who had already completed PhDs all told me that they had needed a period of protected time towards the end of their studies in order to immerse themselves in the final stages of writing up.
This is why I applied for the Iolanthe Midwifery Fellowship in 2006. At this point I had returned to clinical practice. I working four days a week as an integrated team midwife and, while I loved my job, I felt increasingly overwhelmed by the amount of writing I had to do to complete my PhD.
I feel extraordinarily privileged to have been awarded the Fellowship as this enabled me to take six months unpaid leave from work and I look back on that time now with gratitude and some awe.
From November 2006 to May 2007 my life took on a new pattern. From Monday to Friday I would get up, cycle into UWE and sit at my desk for about eight hours. (In fact there were a few weeks, right at the end, where I went in at weekends as well, but I wouldn't recommend it ). Of course some days were far more productive than others, but it still felt critically important to get way from home, and to be in a dedicated space for my work. I had easy access to the library and instant access to all the computing facilities provided by the university. There was one period in March 2007 where I experienced the horrors of writer's block. It was a fairly grim time that seemed to last for weeks but, in reality was probably no more than a week or so. It still felt important to go into UWE each day, even though felt there were times when I deleted more than I wrote on the computer. The fact that I got into the university each day proved to me that I was still working and that I hadn't yet been overwhelmed by the PhD.
I think I would have found it quite impossible to cope with the demands of those final months without the opportunity to take time out from my paid work and to dedicate myself to writing and, just as importantly, thinking.
It was a solitary and, at times, rather lonely experience and yet that was also exactly what I needed. I needed to have a one-to-one experience with my research, my writing and my thoughts, uninterrupted by the demands of everyday life. If I were to try and sum up my three key tips for PhD students they would be:
Try to get a block of discrete, protected time for the final stages of writing up
Create a work space that is completely separate from home
Enjoy it! I can honestly say that, despite the writer's block, the loneliness etc. I still enjoyed the whole experience and know it was completely worthwhile.