Thanks to Helen, Yvonne, Claire, Louise, Natalie, Suzy, Neil and Yi who have raised a fantastic £12,700 for Iolanthe by succesfully running the 26 mile route on 22 April 2018.
Meet a few of our runners...
"Hi, my name is Helen and I have been an NHS midwife for 18 years. Six years ago I completed my Masters in Medical Ultrasound and now work for an NHS Trust detecting Fetal abnormalities. I honestly don't know what first made me want to run the London Marathon but I remember watching first marathon and thinking..... one day!
My running has been limited as despite always doing a lot of sport, running hasn't featured. My more usual activities are Trapeze and Climbing, Squash and Skiing. So I downloaded the Virgin running programme and last week I ran a marathon - ok, it took the combination of four different runs, but I got there!"
Helen successfully completed the marathon in just over 5hr20min.  Well done, Helen!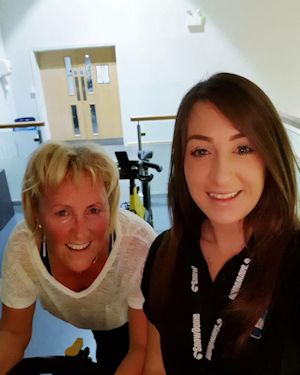 "Hi, I'm Yvonne and I am so pleased that, after many failed attempts, I finally 'got lucky' and won a place in this year's London Marathon - courtesy of the wonderful Iolanthe Trust! I am a fit 56 year old whose passion is netball - I still play competitively and umpire around three times a week - but I have had to 'up the ante' to prepare for the Marathon and so I train with Abi (my PT in the photo!) three times a week at the gym - and follow a programme she has prepared for me, for the remaining two days ...... if you're doing the maths - this leaves two rest days!!!!! I see this as a great opportunity to fulfil a life-long ambition whilst supporting a very worthwhile cause .......... I must admit to feeling quite anxious about the prospect - but hard work and a positive attitude will, I hope, enable me to cross the finish line in under 8 hours and receive my much coveted Marathon Medal!!!!!"
Yvonne successfully ran the London marathon with her friend Louise Kiteley, staying together the whole way to finish at the same time. What great support you gave each other, ladies!
---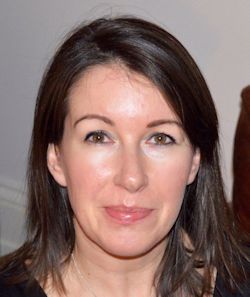 "I'm a 42 year-old working mum with two beautiful daughters. I have run two marathons before – New York in 2005, which was pre-kids and when I still had free time on my hands to train, and then London last year. I remember swearing as I crossed the finish line that I would never run another one but I'm delighted to be running for such an important cause, although I know it's going to be a tough challenge.
I had great midwife care throughout both of my pregnancies and births and feel strongly about the vital importance of midwives, particularly in such budget-constrained times."
Claire successfully completed the London Marathon in less than 5 hours and raised the most funds of all our runners. Well done, Claire!