Welcome to our new Midwife Trustee, Sheona Brown.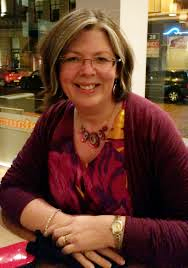 Sheona is a lecturer in the School of Health and Life Sciences at the University of the West of Scotland. In addition to her wealth of clinical midwifery experience, Sheona also has a strong background of project management and implementing new models of midwifery practice, and is herself a previous Iolanthe Award Winner!
Sheona has won numerous awards, including the 'Philips Avent Award for Innovation in Midwifery,' (alongside Dorothy Finlay) for their Maternity Telehealth project, (RCM Awards 2014.) Sheona was also part of the steering group for 'The Midwives Role in Public Health' project, which was short listed for a Royal College of Midwives Excellence in Leadership Award (2004.)
Sheona's wealth of clinical knowledge and research experience will be of great benefit to the Iolanthe when judging the award applications for 2019.  Welcome to the team, Sheona!