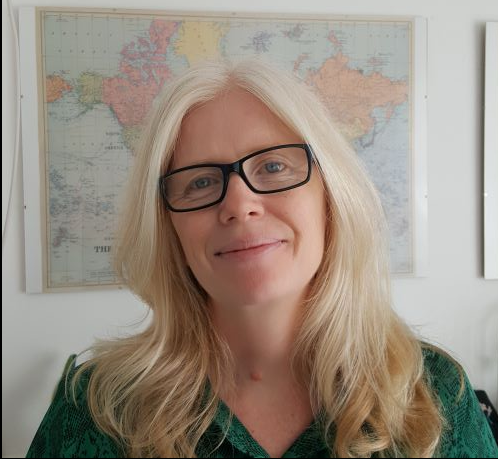 With support from Iolanthe funding, I was able to attend the 8th International Weight Stigma Conference in Berlin, 14-15 July 2022, which was held at Humboldt University.
Delegates, both academics and activists, attended from around the world, including USA, Australia, Brazil, Canada and Denmark. I presented a poster at the conference, 'Weight stigma in pregnancy – a meta-ethnography'. 
I am a PhD student at Kingston University, with a topic of weight stigma in maternity care as experienced by higher weight women during pregnancy. I am seeking to better understand weight stigma as experienced by pregnant women with a higher weight (raised body mass index ≥30m/kg²) and to explore ways to enhance maternity care of this group of women.
Attendance at the conference enabled me to listen to speakers on topics related to weight stigma, and to learn from researchers and activists from different disciplines. My poster acted as a useful networking tool and people were receptive to my topic. I was able to enlarge my network of researchers working in weight stigma which will be helpful going forward.
My experience of the conference was a very positive one and it has enhanced my understanding of weight stigma in different contexts.
I was the only midwife in the room and was glad to be able to highlight that weight stigma is an issue in maternity care, as evidenced by interim findings of my meta-ethnography.
The next stage of my PhD will be to undertake a participatory research project seeking to find out how to improve and enhance maternity care for higher weight women in the UK. I will be creating an advisory group - a 'Research Collective' - members of which will be women of a higher weight who are pregnant or have received maternity care.
The Research Collective will advise and help drive the project forward. During the project, I will be interviewing women to ask them about their experiences of maternity care and how they think it could be improved.