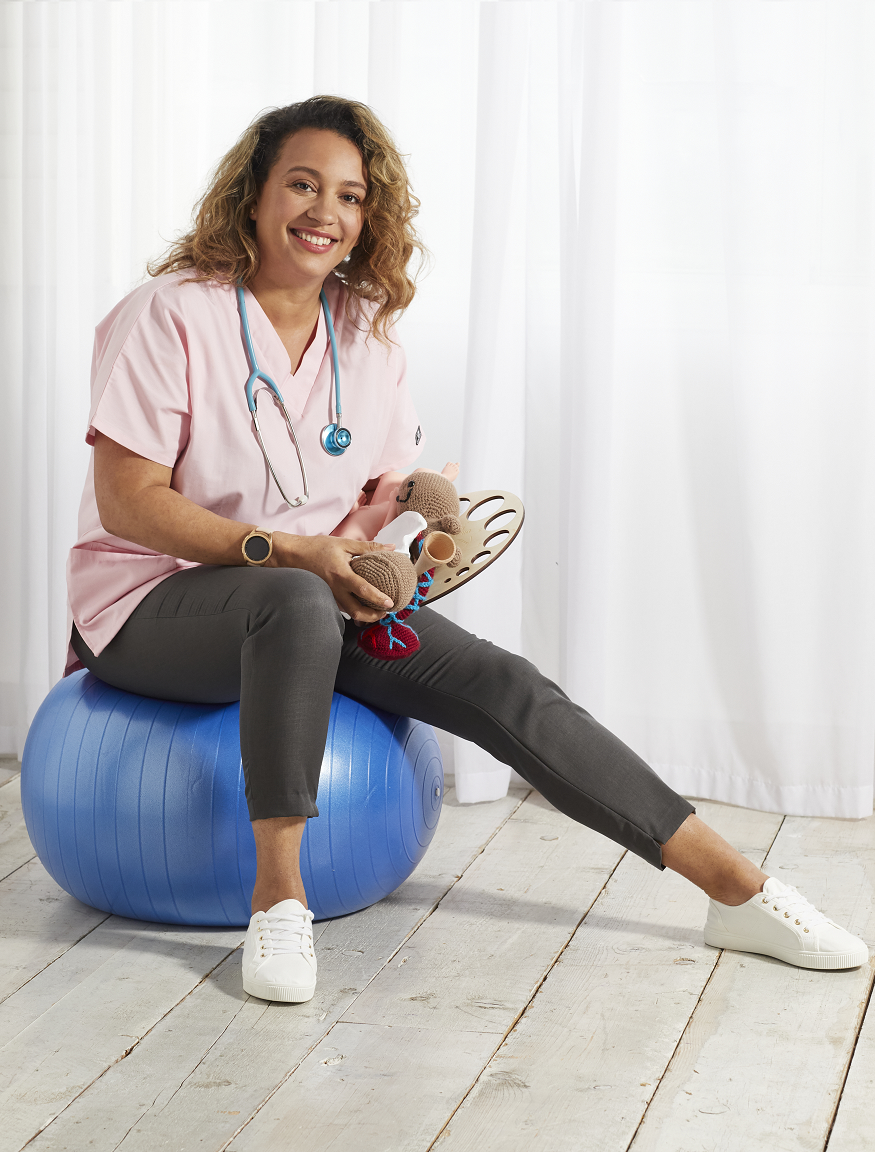 Marley, a midwife in independent practice, used her funding for recording 'Better Birth' podcasts with experts from minority groups and creating a resource directory.
I am absolutely delighted and honoured to have been given an Iolanthe Midwives Award. It has really helped to support my Podcast Bumps, Birth, Boobs and Babies. I launched the Podcast in early 2020 with the intent of speaking with various health professionals and parents about numerous topics surrounding pregnancy, birth and parenting. As we were entering a lockdown as a result of the pandemic, I could not record the podcast episodes in person so had to do it virtually.
One area I have a particular interest in is exploring how we as health professionals can support those from marginalised backgrounds to have better outcomes.
I decided I wanted to record a series of episodes with health professionals and other birth workers who were actively involved in supporting marginalised women and birthing people, but knew I needed better audio equipment and may need to cover other expenses with guests.
The funds awarded enabled me to cover these costs and helped me to put together a directory of services that could be accessed by health professionals and parents from my website for free. The directory includes organisations from all over the UK, some local and some providing support nationwide. 
The podcast episodes cover issues such as breastfeeding support in the travelling community, the disparities in maternity outcomes amongst Black and ethnic minorities and support for asylum seekers and refugees. The conversations I had with guests highlighted many of the issues faced by some of these groups and what can be done to support them. Many of the podcast guests shared their research and current projects, which they hoped would have a positive impact within these groups and communities. Within the directory, there are services which can help provide support to the following marginalised groups:
Ethnic minorities

People with disabilities

LGBTQ+

Teenagers

Mental health conditions

Addiction

Domestic Abuse

Homelessness
The document is available to download and print from my website www.midwifemarley.com. The podcast can be found on most mainstream podcasting platforms such as Apple and Spotify. Just search for Midwife Marley's Bumps. Birth. Boobs & Babies.