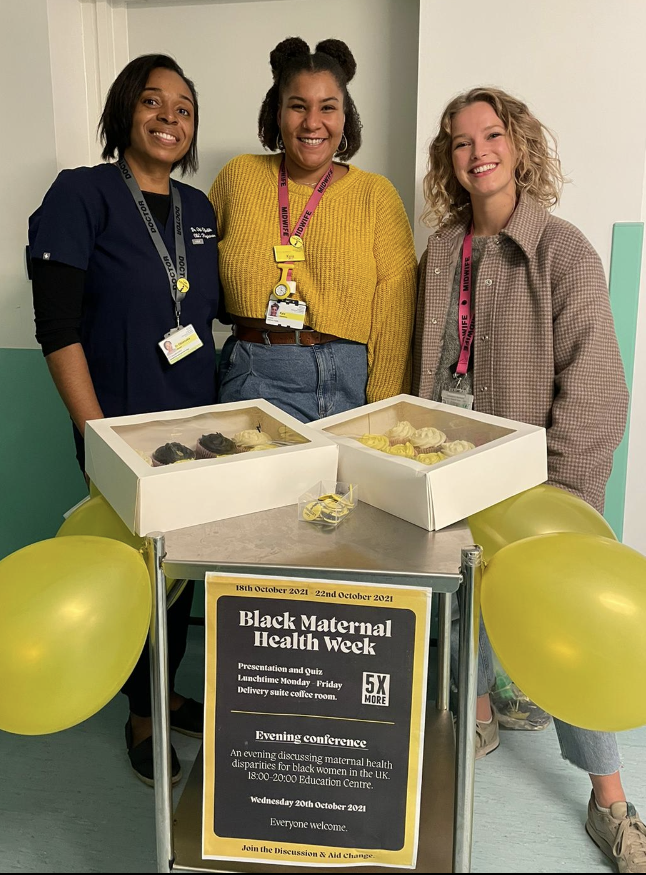 Receiving the Jean Davis Iolanthe grant has been invaluable in improving the quality of care for black and black-mixed heritage ( B&BM) women within Homerton Healthcare Trust. 
Background: 
The initiative set out to provide easy access to relevant, relatable and individualised antenatal education. Enhance trust between women within the B&BM community and maternity care professionals, as well as provide B&BM women the opportunity to create a safe space network with other women, and address racial inequalities and provide reassurance for B&BM women within our maternity service. 
In addition, validating women's experiences and empowering women to expect a high-quality standard of maternity care was a key outcome of this project. 
Furthermore, improving mental health and well-being amongst women from B&BM communities, by both providing pathways that they feel safe accessing, and also by providing an environment in which these issues are discussed openly and some of the taboos dismantled. 
Lastly, encouraging more B&BM women to take up postnatal debrief services, which can support emotional well-being and attachment with the baby by providing services that they feel are relatable and meet their needs.
Method: 
Antenatal classes are tailored towards the specific needs of B&BM women, providing crucial information that would otherwise be lost in a standardised programme.
In addition, a trusting relationship between healthcare professionals and B&BM heritage women encouraged women to reach out for midwifery support.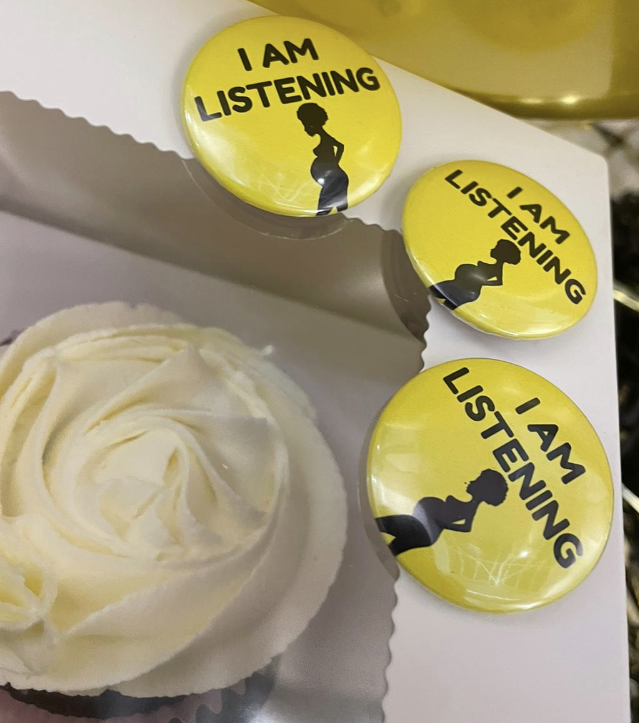 Using the link midwife role to provide healthcare professionals within maternity with expertise and understanding of the experiences of B&BM women when providing care and supporting midwives engaging B&BM women. 
Educating midwives on unconscious bias and anti-racism to improve clinical outcomes and quality of care for B&BM women. This was achieved by introducing cultural sensitivity training sessions within mandatory yearly training for the workforce. This was piloted during Black Maternal Health Week in the form of an evening conference that discussed black maternal health and institutional racism.
This also birthed the I AM LISTENING campaign whereby those that had attended or completed unconscious bias training were provided with a badge to show allyship for B&BM women in maternity care. 
Moreover, to make our debriefing services more representative, training was provided to a group of non-white midwives which will hopefully promote and increase the uptake of services by the B&BM communities in the future.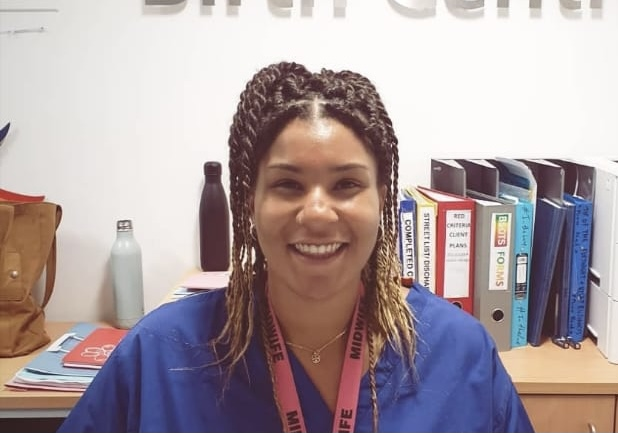 Outcome: 
From this initiative I was able to demonstrate gaps within care provision for B&BM women; it has been the foundation of implementing the role of an Equity and Equality Specialist midwife, which I now hold as my job title. We have also been provided funding to continue the tailored antenatal classes as a permanent service that we offer B&BM women. 
Kyia Omoshebi, Equity and Equality Specialist midwife