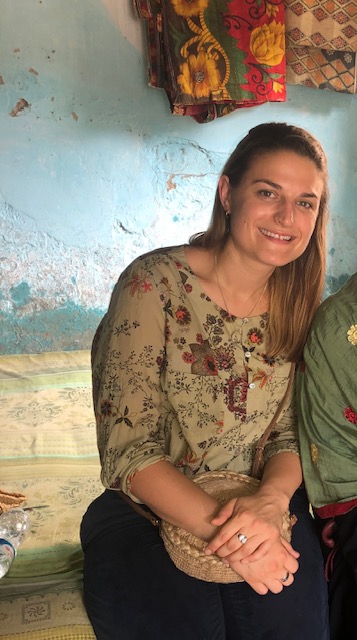 I was thrilled to discover that I had received Iolanthe funding which enabled me to travel to Bangladesh in August 2019 to complete a placement with Elective Aid, a 10-day global health programme providing healthcare services to under-served rural communities.
Funding from the Iolanthe Trust contributed to the costs of my flights, accommodation and programme. My motivation to undertake an elective placement in Bangladesh stemmed from my experiences as a student midwife working for a hospital trust in East London. The London Borough it serves, and its wider area, is home to the largest Bangladeshi population in England in terms of both numbers and proportion of the population. I was passionate about learning more about the Bangladeshi maternity healthcare systems, language and culture, and felt this learning would enhance my practice as a newly qualified midwife working in the local community.
Elective Aid's work is organised around 'health camps' which involved our group of volunteers working closely with local doctors and dentists to deliver clinics in remote, rural communities for whom there are huge barriers to access healthcare. People would present with an array of medical complaints from Obs and Gynae, to ENT, to Paediatric and General Medical, and would need to be triaged and then seen by a team including a local Bangladeshi doctor and volunteer. If someone required treatment, for example for an ear infection, they would be prescribed medication which they could collect from the on-site pharmacy.
Each participant in the Elective Aid programme fundraised in order to buy essential medical equipment and medication for one of the charity's campaigns called 'Upahar' which means gift.
We visited expectant mothers and their families in local communities to deliver these baby bundles which include World Health Organisation recommended interventions such as a mosquito net; maternity pads and iron supplements; with the aim to reduce infant mortality.
It was particularly rewarding spending the afternoon with a Community Health Visitor called Luna, who introduced us to some of the local communities she works with in her role providing essential continuity of care for women and families in the antenatal and postnatal periods. It was clear she was highly respected by the women and families she looked after, despite the extreme poverty and challenges she faced in her work on a day-to-day basis.
The Elective Aid programme gave me an opportunity to witness how healthcare is delivered in Bangladesh, especially in a rural, low-income setting that is under-staffed and under-resourced. The experience has given me new ideas and perspectives to bring back with me to my local community. I also picked up some Sylheti language and phrases, which although very basic, have provided much amusement to the women and families I look after in the local community!