Emma used her award to train her maternity colleagues in enhanced breech birth skills and knowledge.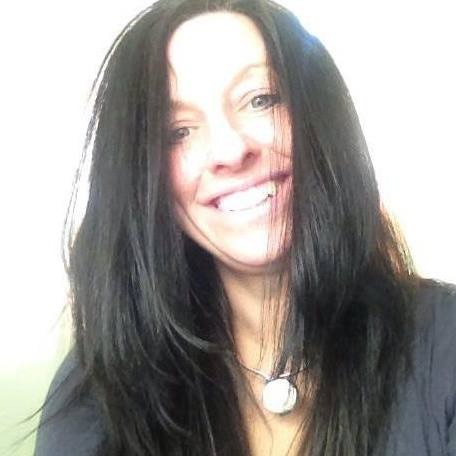 I was privileged to receive and Iolanthe award in January 2019 for some work that I have been leading called 'The Breech Project'. The project was established to address the inequalities in information and support received by women in relation to making choices around breech birth, and to establish a workforce with advanced skills in supporting vaginal breech birth as well as having useful, honest, meaningful discussions with women and their families when their baby is in a breech (bottom down) position. The project emerged as a recommendation of our local service user group BABI (birth and bump improvement group) who wanted more choices for women with babies in a breech position. 
The project involved raising awareness of birth options when a baby is in a breech positon. It involved a structured service evaluation of the last five years of breech births within our Health Board, establishing a breech birth choices service, upskilling staff with a train-the-trainers breech birth training course and local champions cascading this training in clinical areas, a debrief service for staff who have been affected by breech birth experiences in the past, and a qualitative research study evaluating women's experiences of the breech birth service. 
The Iolanthe award enabled the whole of the Train the Trainers programme to be facilitated, where midwives, obstetricians, midwife sonographers, maternity care assistants and a student and lecturer representative from Cardiff university were able to learn enhanced breech birth skills and be provided with the 'tools' to cascade this training effectively.
The feedback from the attendees was all positive and included 'this was the best training I have ever attended' 'absolutely brilliant' 'I feel so confident in my skills after attending the training, and can't wait to share with colleagues' 
A year later the breech birth service is well established and has achieved beyond our expectations. We have supported many women to have full discussions regarding their mode of birth, our sonography team now routinely include positon of the breech baby (e.g. frank breech, footling breech, etc.) in their assessments, and we have recognised a huge cultural shift in not only opinions and thoughts around breech birth, but also around maternal choice for all births. One of the key messages that has emerged is 'you will be supported to have whatever type of birth you choose- our role is to share with you the best available evidence and information for you to make an informed choice. Regardless of the choices you make, you will be supported in a kind, positive, respectful way, with skilled staff available'. 
We have built a portfolio of reflections from staff about their experience of facilitating vaginal breech birth 'it was such a blessing to be there, the lady was incredible and I felt so ready and confident to assist her if needed' 'I was able to recognise when things were possibly deviating from the normal, and had the ability to support' 'Give it a wiggle' 
In addition we have received some beautiful birth stories off women who chose a vaginal breech birth following a birth choices discussion. One women who had a planned vaginal breech birth with her first baby said 'I just felt so supported from the first moment. I felt in control and I totally trusted the staff and knew that if they made any suggestions it was in mine and the baby's best interest. I used the birthing pool until I needed to push and then I chose to come out. I was so proud of myself when I gave birth to him, on my hands and knees, and the room was dark, the midwife and doctor were there, but it was as if only my partner and I were the only people in the room, it was the most emotional and powerful moment of my life'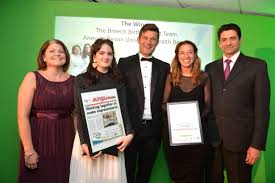 The Iolanthe award has also helped publish revised breech birth choices leaflets. The project has been presented both locally and nationally, including the Normal Birth Conference 2019, and has been accepted as a symposium for the ICM 2020/2021 in Bali. In addition 'The Breech Project' won the South Wales Argus 2019 team award, two Maternity and midwifery festival awards 2019 and the RCN Nurse of the Year 2019 Childrens and Midwifery Award. 
It is difficult to articulate just how much receiving this Iolanthe award meant to me personally, and to our team. It has transformed the options available to women and has empowered midwives, obstetricians, maternity services staff and most importantly women and their families. It has changed not only the options for women with a baby in a breech position but also has encouraged open and honest discussions around maternal choice for all women. The breech birth service continues to expand with ongoing training, further birth discussions and more people able to facilitate these discussions, more women feeling in control of their births, and maternity services staff feeling more confident.
We are so grateful for the Iolanthe award, and when we asked a woman who has benefitted from the breech birth service, her reply was 'It has been absolutely life changing, things could have been very different for me without this service in place- as a result I feel so proud, and it has given me so much confidence as a new mother.'