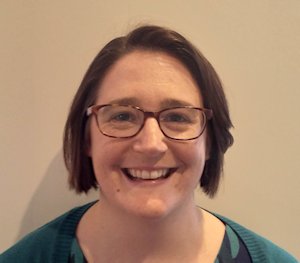 It is known that perinatal mental illness affects up to 1 in 5 mothers and birth trauma is frequently co morbid with mental ill health, meaning many women within our population may be suffering. It has been recognised that the first 1000 days of a child's life forms a critical window for development and future long term health. Therefore, it is vital that perinatal mental health is considered as this has the potential to impact on a child's life. Women can experience birth trauma for many reasons ranging from lack of compassionate care, transfer in labour to an obstetric setting as well as following a normal birth or an emergency situation.
My interest in supporting women experiencing birth trauma developed following spending time with women who wanted the opportunity to discuss their birth experience. It became evident that some women were experiencing a level of trauma and it was unclear how to support them or where to direct them.
I found a suitable course to complete to be able to support women who are experiencing birth trauma using the Rewind Technique. The course that I was able to source meant that we were able to secure places locally for 9 midwives to be trained in the technique enabling us to develop a service that could be rolled out across Powys. In addition, we were able to support a 1-day general birth debriefing and perinatal mental health awareness course which all midwives were able to attend. We were fortunate to source additional funding from our local Charitable Funds Committee who matched the Iolanthe funding to enable us to support the training further. We were then able to train some health visitors, nursery nurses, psychologist, community psychiatric nurse and primary care counsellors to also be part of the service, enabling us to set up a multi-professional working group to develop the service.  Powys is a very rural area so the number of staff trained will enable us to ensure the service available across the Health Board.
The training was delivered between November 2018 and February 2019 and we are at the final stages of developing the guideline for the service. The 'birth reflections and trauma service' will be supporting women who wish to talk through the experience with someone as well as offering the Rewind Technique for those who are experiencing trauma. Those who are trained have been conducting case studies to gain experience and confidence and have been accessing coaching and supervision.  Feedback from women has been incredibly positive so far. An audit of the service is planned so that the outcomes can be shared.
On a personal level, being successful with the award has enabled me to broaden my networks further both within Wales and across the UK and I believe strengthened my development into a consultant midwife role. It has enabled us to develop a service which is going to be hugely beneficial for the women and families who use our service.