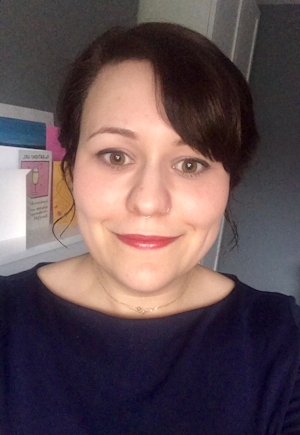 Through my training I hoped to be able to spend my elective placement outside of the UK to improve my general practice and experience maternity care in a different setting but had realised that I would be unable to afford such a placement even with help from family and friends.
With the money kindly awarded by the Iolanthe Trust, I was able to apply for and complete a once in a lifetime four-week placement in health centres in Uganda in June-July 2018 with a charitable placement organisation called Knowledge for Change.
I headed Fort Portal with other third year student midwives and UCLan colleagues and following the forty hours of travelling we arrived at our temporary home. For the placement I spent time in a small satellite health centre which has wards, clinics and an operating theatre, originally designed to relieve pressure on the main regional hospital. Working alongside the amazing long-term volunteers for Knowledge for Change I cared for women from far flung communities, including in the mountains and from across the Democratic Republic of Congo border. I also spent time assisting in the HIV antenatal testing clinic getting a greater understanding of the care of these mothers in the Kabarole district.
I witnessed true community spirit and support for women from the other mothers and families and especially their own attendants throughout the childbearing process.
Caring for women and families in an understaffed and limited resource centre was a challenging but enlightening experience; facing emergency situations without the access to any additional staff or basic equipment did mean that the theoretical training I had received was put to the test in real life, without the security of an emergency buzzer.
In a place where the care is drastically different from that in the UK I learnt through experience how organisation structure and culture can impact on the care women receive irrespective of available resources, and the real impact that accountability has on midwifery care and practice.
Overall the placement has definitely been both life- and practice-changing, putting me outside of my comfort zone and making me think about the practice and cultures within health care organisation systems. Not only has it given me confidence and composure within emergency situations, but has also allowed me to appreciate fully what a great health care system we have in the UK.
Following this experience, I am now more able to offer women and their families even greater reassurance and confidence in emergency situations. My knowledge and skills obtained through this placement have reiterated the importance of, and will help me to provide, true evidence based care during my career as a midwife.
Thank you to the Iolanthe Trust, Knowledge for Change and my friends and colleagues for making this experience possible.