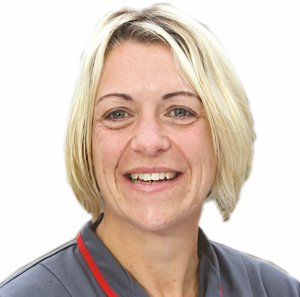 I applied for the award on behalf of the Midwifery team in Powys.  We used the grant to support midwives in implementing a pilot project to use aromatherapy within standard midwife led care. We commissioned a training course to be delivered in house so that all midwives could be trained in basic aromatherapy and development of a guideline and audit tool. Following this we applied for further funding from our own charitable funds to implement a 12 month pilot using specific blends to reduce numbers of transfer for induction of labour, delay in labour and retained placenta.
What did it mean to us:
As a team Powys provides a completely midwife led maternity service, priding itself on a model that enhances continuity of carer, promotes choice for women of place of birth. The service is run across 200Sq Miles of rural wales and the teams offer home birth or birth in one of the six free standing birth centres. Women who choose to birth in a consultant unit travel to one of 11 external hospitals.
As a service Powys wanted to ensure that it was providing the best service to women and was able to offer exemplary care that would support physiological pregnancy, labour and birth. Powys prides itself on offering equal opportunity to all women and to providing additional care that may benefit families without cost. We had in a previous year complimented our traditional services with hypnobirthing training for all midwives and a vision to include alternative therapies as a core part of routine care. In 2018 one of the midwives in Powys approached me to ask if we could expand further in training midwives aromatherapy so that oils could be used to offer women more choice around induction of labour, coping with stress and anxiety and reduce the number of transfers in labour for delay. As the Consultant midwife I was delighted to support this new project and was equally delighted to have been successful in getting the award. NHS funding is pulled tighter every year and ideas like this are often never taken forward due to the lack of funds to start out. Having the opportunity to put the training in place was the first step in getting our project of the ground and because of the Iolanthe support we were able to convince others to also support our bid. Without the award I don't believe we would have been given the credibility to take the project forward.
How will it benefit Women and families:
The introduction of aromatherapy into standard care will ensure more choice for women without issues of inequality as nobody is asked to pay.
The specific blends being used will hopefully reduce the need for induction of labour, augmentation and transfer for some of our women and therefore provide better outcomes for mothers and babies. The reduction of interventions could ultimately reduce costs and make the service sustainable. By completing the pilot we will be building evidence and potential for research in the future on how effective aromatherapy blends can be in maternity care. This has the potential for staff development in both research skills and project implementation/ transformation of care.