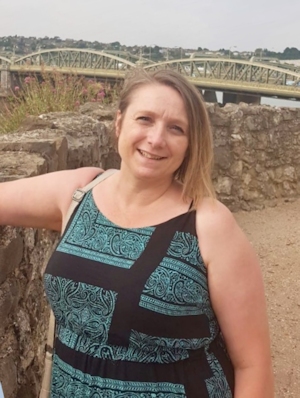 My Iolanthe award has enabled me to undertake a Rewind Birth Trauma workshop, which is a 3-step technique using relaxation to help neutralise toxic emotions linked to a traumatic birth event. By receiving funding by Iolanthe, I feel that I have been given the tools and potential to help so many women deal with a traumatic birth experience, which I feel is a powerful gift to possess.
Many women may face difficulty acknowledging a negative birth experience and may be told by others that 'a healthy baby is all that matters'.  Unfortunately, these unresolved negative feelings can affect other areas of their lives, including relationships with their partners and even the infant. Women may carry guilt, a fear of birth or avoid having any more children altogether due to emotions linked to Post Traumatic Stress Disorder (PTSD).
Although I have attended the workshop, the learning and practice will be ongoing to gain my certificate and practitioner status on the website, and I will have to undertake a case study.  Thankfully, I am fully supported by my mentor Alex, who is always on hand to give advice; I also have access to a private social media page where I can talk to other members. Since undertaking the workshop I have learned a number of things which will benefit me both as a Rewind Birth Trauma practitioner and a future midwife, including the importance of building trust with the women so they can feel safe and the importance of listening without interruption to give women space to be heard.
I initially thought this technique would be give me the opportunity to work with women in the postnatal period, but it has exceeded my expectations and can see its usefulness in the antenatal period too.
I'm a trained hypnobirthing practitioner and I can see how this technique can complement hypnobirthing and be used to address past birth trauma and enable women to approach their birth in a calm and relaxed state.  Birth workers and those who witness birth trauma can also be affected by feelings of PTSD, and I would like to further explore this avenue in order to be able to support birth partners as well as my fellow colleagues.
I feel so lucky to be a recipient of this prestigious and respected award.  I have no doubt that my knowledge and learning will benefit many women, infants, their families as well as my colleagues in the future. I cannot thank Iolanthe enough for giving me this opportunity. Thank you!