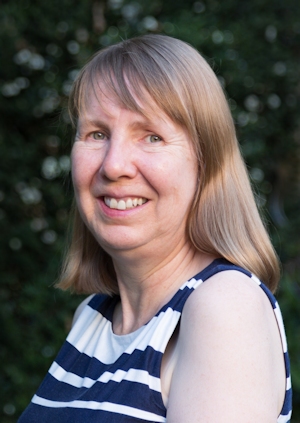 After being appointed to the role of diabetes specialist midwife for a few weeks, managers, midwives and mothers were turning to me for answers which I felt ill-equipped to give:
"There's been a risk incident involving a lady with diabetes, what can we do about this?"
"I don't know how to care for women with diabetes and it frightens me"
"Is my baby going to die?"
Diabetes in Pregnancy at Warwick University is a module designed to prepare healthcare professionals to provide the best possible care for women with diabetes based on the National Service Framework for Diabetes Standards. I approached my managers for permission to do the course and was allocated some time to attend but they could not fund the module.
I feel privileged that The Iolanthe Midwifery Trust generously stepped in and awarded me the funds for the course fees and the local diabetes centre kindly contributed towards my expenses.
The course gave me an insight into the international drive (St Vincent Declaration) to bring the risks of pregnancy for women with diabetes to the same level as that of women without diabetes. It helped me to understand the specific issues that arise, such as maternal glycaemic control in pregnancy and labour, implications for the neonate and the use of steroids for women with diabetes as well as the ongoing work at an organisational level in the UK, such as the National Pregnancy in Diabetes [NPID] audit. I was able to meet healthcare professionals from other hospitals and discuss different approaches to care provision in other trusts.
I had been asked to review the local policy regarding glycaemic control during labour and so focussed the course assignment on this issue. The course gave me the confidence to access evidence-based information to discuss and modify the policy. Following the course, I have been involved in writing a new policy for diabetes in pregnancy in my trust.
I am exploring ways of making information easily accessible for staff who feel a lack of confidence caring for women with diabetes and I plan to provide information for women via our hospital website, especially pre-conceptual information.
I am excited to be working at a time when more and more evidence-based information is becoming available and, by attending the module, have developed skills to work with the established multi-disciplinary team to optimise care for women with diabetes. I am more able to fulfil my brief to provide a link between maternity and diabetic services and to support and educate women and staff. I am looking forward to implementing the vision of the National Maternity Review to provide safe, personalised, kind, professional and family -friendly care to all women and especially those with diabetes.
I am now better equipped to answer those questions from managers, midwives and mothers, to answer, to improve and to implement evidence-based care and better births for all. Thank you, to all at The Iolanthe Trust, I am grateful and indebted to you all.