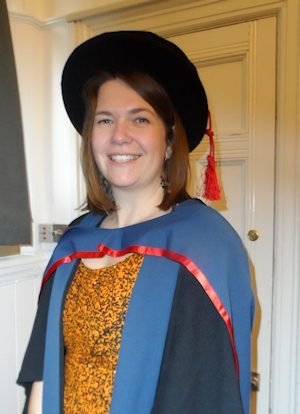 In 2018 I was the lucky recipient of the Iolanthe Trust Midwifery Research Fellowship. This award enabled me to take time out of working so I could complete my PhD. Prior to being awarded the fellowship I was undertaking my PhD whilst working as a volunteer midwife in Uganda for a UK based charity. This role saw me working clinically for three and a half days a week, teaching on the Bachelor of Midwifery degree at the local university in Fort Portal and supervising UK midwifery students on their elective placements.
Given the rising threat that antibiotic resistance poses to the health of the global population it is important to ensure antibiotics are being used effectively across the world. My PhD has used an action research methodology to explore the understanding midwives in the Kabarole District of Uganda have about antibiotic resistance and what influences their antibiotic prescribing practices. Using this knowledge we have worked together to design training sessions for midwives about antibiotic resistance and appropriate antibiotic prescribing across four healthcare facilities. Results have been promising with a reduction in the amount of antibiotics being prescribed for non-bacterial infections and an increased adherence to antibiotic prescribing guidelines across three of the sites.
I am extremely grateful to the IolantheTrust for giving me the opportunity to focus solely on my PhD writing by giving me financial support through the write-up process.
Joanne's PhD Thesis in available online: Providing an evidence base for antibiotic stewardship for midwives in the Kabarole District of Uganda: a modified action research study