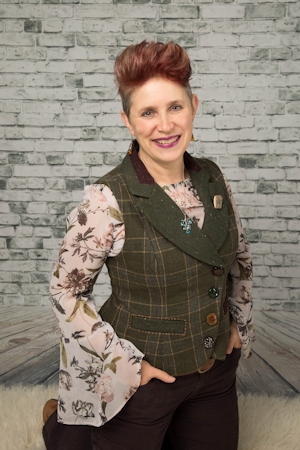 I was delighted to receive the Elizabeth Duff Award for improving relationships between mothers and midwives. It has made it possible to create several opportunities for activities with midwives and mothers and to buy resources to assist with the project.
Dorset is an early adopter of the 'Better Births' model (NHS England 2016). For changes is to be implemented, staff need to see the benefits and be co-facilitators of the change. At the same time that we are implementing change we know that midwives are feeling stressed nationally (NHS 2016).
Several midwives expressed need support needs to adapt to the 21-28 day postnatal visit, largely an opportunity for women to reflect on their birth experiences. We co-developed a document about appointment and how it aligns with the Birth Afterthoughts (BA) service.
In summary, the appointment is an opportunity to:
reflect on birth experiences when evidence from women suggests is the optimal timing
explain the mechanism of labour when labour is characterised by malposition of the fetal skull in the mother's pelvis (the most common discussion held at BA)
signpost both parents to further sources of help via self-referral (does not replace appropriate professional referral to GP/perinatal mental health team)
listen to feedback without judgement. There is no expectation on midwives to respond to complaints. Patient Advise and Liaison service details are available on hospital website.
validate women's feelings about becoming mothers, especially when they perceive it as traumatic
appreciate fathers' feelings
I asked fifty members of staff (midwives and maternity support workers) to assess their own 'Self-efficacy.' This was an anonymous questionnaire, the purpose of which was to gain a staff group score.  The second phase of data collection is ongoing at the time of writing. Self-efficacy is:
 "how well one can execute courses of action required to deal with prospective situations" 
(Bandura 1982).
Not surprisingly, self-efficacy is related to job satisfaction and is thus, something that employers should be interested in promoting. The results showed that staff had generally high scores.
Motivational interviewing* is a communication tool which offers a practical way to enhance self-efficacy. The beauty of this technique is that it benefits both service-users and staff.  I facilitated a one day training course for eighty members of Poole maternity staff (the Trust paid for the trainer costs, Iolanthe for the venue and refreshments). A colleague and I have since become trainers via NHS England and will continue to make sure the training and is available to staff in the future.
The Elizabeth Duff award supported me to support colleagues through opportunities for discussion; training and co-design of resources. The result of being able to take time to work in this way is better care for women and families being delivered by a skilled, engaged and equipped maternity team. It has enhanced my ability to serve as a Professional Midwifery Advocate in my NHS Trust.