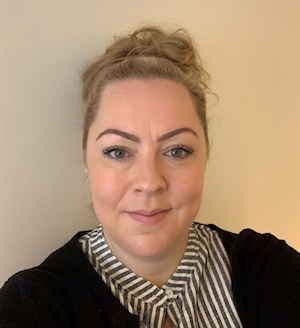 Since being highlighted as common theme among women who died in previous confidential enquiries, there has been an emphasis on research within maternal obesity to expand knowledge within this field, and to further understand the risks this poses to pregnancy and beyond. Over the last decade research in the field, as well as the implementation of national and local clinical guidance, has expanded considerably. Despite this maternal obesity continues to be highlighted as a major growing health epidemic among both national and international health bodies.
As a clinical midwife with experience in many areas, I have developed a keen interest in maternal obesity and its impact on pregnancy and labour. Caring for obese women having their pregnancies and labour treated as high risk, with often limited antenatal support to empower them to improve their own health, has driven my desire to understand the research which underpins current guidance and practice. In view of this, I embarked on a Masters of Research in public health. Receiving the Iolanthe award part funded the last semester of my masters. This allowed me to reduce my working hours and focus on successfully completing my studies within one year.
The focus of my research was maternal obesity and its impact on labour outcomes. Undertaking a systematic review within this field enabled me to consolidate and understand the current research. In doing so I have been able to identify issues within the research which currently underpins clinical guidance and make recommendations for future research to focus on obesity as an independent risk factor in pregnancy and labour. This will enable future clinicians to understand if obesity, independent of other health issues, directly increases the risk of poor outcomes in labour. This has enabled me to contribute to the field of maternal obesity and to direct the progress future research which will assist in the development of clinical care pathways for these women. Doing so will enable clinicians to identify obese women most at risk of potential complications, whilst improving birth experiences by reducing over intervention for those women least at risk of adverse outcomes
The Iolanthe award contributed hugely to allow me to complete my Master's degree quickly, and I am already applying the skills I've learnt to improving practice.  I am currently leading and taking part in both local and national quality improvement projects within the maternity services.