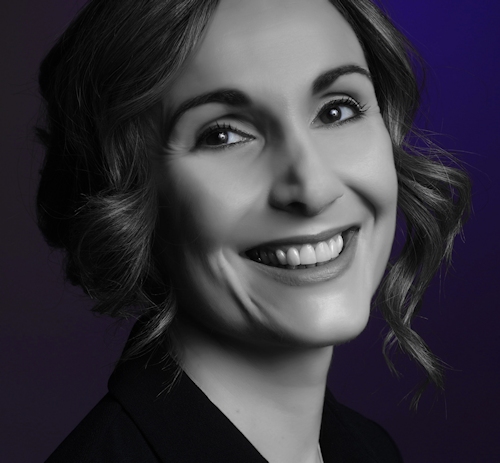 I was absolutely delighted to be awarded an Iolanthe Midwifery Trust award which provided help towards costs of parts two and three of my EMDR Europe accredited training; and believe that the training the Iolanthe Trust has helped to fund will make a difference to the lives of women who have present with psychological trauma as a result of a difficult birth.
I qualified and worked as a midwife since 2000; from 2014 I worked as a perinatal mental health midwife at Wirral University Teaching Hospital (WUTH). In 2015 I completed an MSc in psychological trauma, which included research in the area of psychological trauma following childbirth. In 2017 I completed a postgraduate diploma in Cognitive Behavioural Therapy (CBT) at Bolton University. The course involved 200 clinical hours of supervised practice which I was able to complete as part of my role within perinatal mental health and I provided CBT for pregnant women with mood and anxiety disorders including posttraumatic stress disorder (PTSD).  
In March 2015 I had started a childbirth trauma service at WUTH, providing assessment for women who had experienced the birth of their baby as traumatic, assessing for PTSD, depression and anxiety, and referral for psychological therapy if appropriate. I also offered psycho-education on trauma and the opportunity for the woman, and her partner to explore the meanings they have attached to their experience. The additional training in CBT allowed me to take this service one step further, and actually offer evidence based psychological treatment for those women identified as having PTSD. As a midwife I was fully aware of the labour and delivery process, hospital policies and procedures and was able to identify "hotspots" in the woman's experience, help the woman reappraise her negative appraisals of the experience.
I identified that whilst trauma focused CBT was often very effective for the treatment of birth trauma in my experience, clients can get stuck with a couple of the trauma hotspots, i.e. they are able to believe the re-appraisal at a cognitive "rational" level, but not at an emotional level.EMDR has been found to address this by enabling the client to address the emotional and somatic symptoms. I therefore decided to train in EMDR which is another NICE recommended treatment for PTSD as well as CBT.
In 2017 I reduced my hours as a perinatal mental health midwife to one day per week as I was offered work as a psychosexual therapist for the NHS in Manchester (I had in addition to my midwifery career worked part time as a psychosexual therapist for Relate since 2009). Within this role I have been able to offer EMDR to women who present with psychosexual difficulties as a result of a traumatic birth or sexual trauma. I also have a busy private practice and have been able to effectively treat women who have presented with trauma following a difficult birth with a blended approach of CBT and EMDR.In 2018 I stopped working as a midwife t focus on my psychosexual NHS work and private practice, I have however maintained my NMC registration. I have presented at numerous conferences around the UK on birth trauma, and since completing the EMDR training have continued my professional development, completing an introduction to compassion focused therapy (CFT) which can be a very effective intervention for working with feelings of guilt and shame which are often present when treating PTSD. I hope to complete the advanced training in this therapy in 2020.