Laura, a Senior Lecturer in Midwifery at The University of Hertfordshire, used her Midwives Award to continue her research into the experience of pregnant women in prison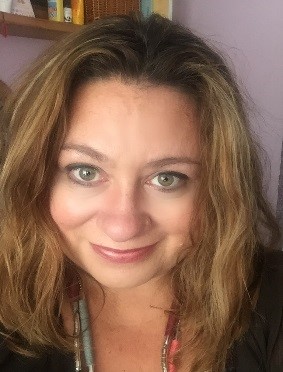 The UK has the highest incarceration rate in Western Europe with pregnant women making up around 6% of the female population. There are few qualitative studies published about the experiences of pregnancy whilst serving a prison sentence. My doctoral study set out to understand the experience of pregnancy in three English prisons. During 2015 – 2016 I undertook semi-structured interviews with 28 female prisoners in England who were pregnant, or had recently given birth whilst imprisoned, 10 members of staff with a period of non-participant observation. My findings centre around the fact that the pregnant woman is a misfit within the prison system and prison life continues on with little thought for her physical and emotional needs. The shame that women feel, especially on visits to local hospitals was a common theme together with the ways in which women find to cope with their experience. This research has given voice to pregnant imprisoned women; it has the potential to trigger future enquiry and impact as a vehicle for positive changes for pregnant women in the prison estate.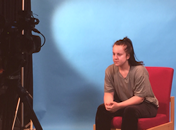 To highlight the voices of the women who consented to interview, I was able to film exerts of transcripts with actresses. This informs teaching and presentations, dispelling many of the myths around imprisonment. My previous Iolanthe Jean Davies Award helped to fund this along with books and travel to the prisons and conferences.
What an Iolanthe Award meant for me
I was so honoured to have received my third award from The Iolanthe Midwifery Trust. The midwives award meant that I could reduce my hours from work and focus on writing up my thesis. Having now completed my first draft, I am so grateful to Iolanthe for giving me the most precious of commodities: time!  You have made such a difference to me throughout my career as I moved from Independent Midwife undertaking a master's degree to doctoral researcher and as I complete my writing, I am eternally grateful for the love and support from Iolanthe. The award has provided me with motivation, inspiration and encouragement.
Undertaking research with pregnant women in prison has been a challenge; from accessing prison itself to listening to women's, often harrowing stories. Having an award from Iolanthe means that this work is valued. By doing this you are advocating for the women and babies who are often forgotten, misunderstood and already disadvantaged.  
I always believe in midwifing the midwife to enhance compassionate and excellent care for women: that is really what Iolanthe do for midwives and students… There are times in any doctorate research journey that we may enter 'transition' and want to give up! An Iolanthe Midwifery Trust award is reaffirming that yes, this work is important and: 'you can do this!' That is the essence of Iolanthe for me…
2018 Update: Laura has let us know that she has sucessfully achieved her Doctorate in May this year, and has also recently received a Royal College of Midwives Fellowship. Congratulations Laura!