Allison was awarded the Iolanthe Midwifery Research Fellowship to complete her PhD about the role frontline health care workers in the NHS play in improving the quality of the services they deliver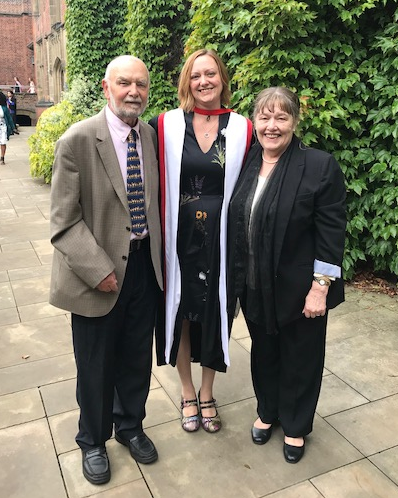 I received the Iolanthe Midwifery Research Fellowship in 2015 when I was entering the final year of my PhD, my 'writing up' year.  This award, which allowed me to buy some time away from my full time job, made a huge difference to me.  Prior to receiving the award, I was completing the PhD in my own time whilst also working full time as a research midwife, which very much limited the amount of time I could devote to my studies.   
My PhD used a qualitative methodology, underpinned by social theories; being able to immerse myself in my project, and devote extended periods to the intellectual challenge of producing the thesis, made a huge difference to me. 
The award undoubtedly improved the quality of the work I produced and I am not even sure how I would have ever finished it without this dedicated time.  
My work focused on exploring the way that frontline NHS staff manage the quality of the services they deliver and, in particular, how they respond to aspects of care they feel are not optimal.  My study used the care offered to women experiencing early miscarriage as an example. 
Understanding the challenges NHS staff face in their day-to-day work, the mechanisms they use to deal with quality issues, and the implications this has for the NHS, is of clear relevance to midwives. 
I remain extremely grateful for the support of the Iolanthe trust; both for the support they have given me personally and for their support for midwifery research more generally.  By supporting midwives through the challenge of completing a PhD they send a clear message about the value of research in midwifery.  I personally consider it vital that midwives engage with research, at all levels, so that we can contribute to the research agenda and help to shape the future of maternity care.