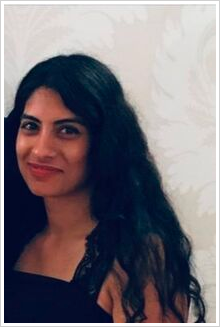 Deepa Verma is a qualified accountant who has held a number of roles within financial services, insurance and FinTech during her career to date.
Her experience spans the full spectrum of corporate finance, strategy and planning, as well as financial transformation, project and relationship management. She has proven leadership, influencing and stakeholder management capabilities.

Deepa has volunteered for a range of organisations over the years, as she enjoys putting her skills and knowledge to good use to help charitable organisations. She took a board position with The Thyroid Trust at a critical point in their development; an exciting and challenging time during which she helped to attract new donors and grants and define the charity's strategic direction. 
Deepa was Chair of the Finance Commission for the International Youth Federation (IYF), overseeing all the IYF financial affairs, providing advice and guidance to their administration and other commissions on all financial matters, ensuring they have an efficient and transparent budgeting and financial control process as well as designing an ERP system. 

Deepa is also Governor of a local Primary School and one day wishes to create her own International Foundation to help children who are less fortunate to flourish. She is pleased to be part of the Iolanthe Team, supporting positive change for babies and families.