Sorry - all our places are now taken! Come back after May 2019 to book your place for 2020! Meanwhile, you can support those running for Iolanthe Midwifery Trust on Sunday 28 April 2019, or support Iolanthe with your 2019 ballot place.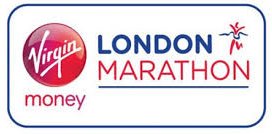 The Virgin Money London Marathon is one of the biggest charity events in the year, raising over £50 million annually.
Iolanthe Midwifery Trust has entry places in the London Marathon each year through the Golden Bond scheme for which we require a minimum pledge of £1,400. Places are filled for April 2019 but we will have more places for April 2020. Apply here for your place when applications open in May 2020.
---
Alternatively, you could support Iolanthe with your 2019 ballot place.  Set up a Virgin Money Giving page for Iolanthe here