Meet Jacque, Trustee and previous Chair of the Iolanthe Midwifery Trust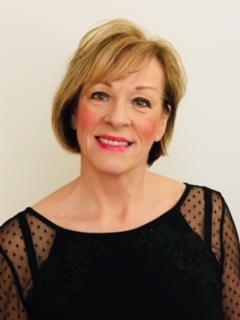 Jacque Gerrard is the former Royal College of Midwives' (RCM) Director for England. She led on the RCM`s professional agenda contributing to policy development, promotion of evidence based midwifery practice and promotion of high quality and safe maternity care for ten years. Jacque now heads up her own Midwifery consultancy business and continues to speak at maternity conferences and study days.
Jacque qualified as a registered nurse in Glasgow in 1981, moved to Yorkshire in the early eighties and then qualified as a Midwife at Bradford in 1983.She has experience in a number of Heads of Midwifery roles and also as an associate director of nursing from 1992-2008.
In August 2008 Jacque left the NHS to take on a national midwifery leadership role as the Director for England for the RCM and led on the Maternity Transformation Programme in England for the RCM overseeing and mapping the contribution of RCM into the nine workstreams.
As well as being proud to be an Iolanthe Midwife Trustee, Jacque is the Patron of Mummy`s Star - a charity supporting women with cancer during pregnancy - and an ambassador for the Mariposa Trust, Saying Goodbye. She is also a member of the editorial board of the British Journal of Midwifery.
Jacque was awarded an honorary degree by the University of Bradford, Doctor of the University in 2014 and in 2016 was awarded the BJM midwifery leadership award.
In June 2019, Jacque was awarded an MBE in the Queen's Birthday Honours List.