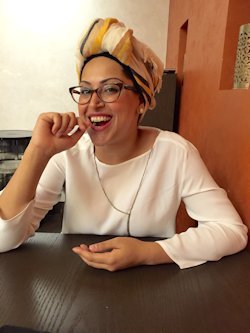 Benash is a practising Midwife with a special interest in addressing health inequities and breaking down barriers to care. Her philosophy is that knowledge is power and should be shared to empower others. A strong supporter of staff development and CPD, she feels evidence based practice enables staff to advocate for and provide best practice to birthing people.
A nomadic career has taken her from Bradford, Sheffield, Nottingham to Bolton she even had a short stint in the UAE. Benash attributes her professional growth, development and ability to adapt to these moves.
As part of the editorial board for "The Practising Midwife" magazine Benash has special input with a BAME perspective as a midwife, student midwife and service user.
She is also a Midwifery Ambassador for NHS England, addressing current challenges in Midwifery such as staff attrition/retention, recruitment and public/media perceptions of Midwifery, and was honoured with a Royal College of Midwives Fellowship in March 2022.
Benash is passionate about continuity of care and de-medicalising birth. She was born in the mountains of Kashmir under the watchful eye of the village midwife, her grandmother. She claims no bias when she shares her belief that her mother received the ultimate continuity of care, as despite a high infant mortality rate, she is the youngest of 6 and all her siblings are well enough to continue annoying her at the family get togethers.
When she isn't working she likes to keep herself busy with volunteer work, food, family and travel.